Advanced Materials Research Experiences for Teachers (RET)
The University of California San Diego MRSEC Research Experiences for Teachers (RET) program is aimed at providing K-12 and junior/community college educators with a summer experience in a MRSEC research lab. The participants are attached to one of the MRSEC RIMSE Summer Schools, where they receive an introduction to research in the materials science focus area of that particular RIMSE.  As part of the experience, the RET participants will work on projects and modules that they can translate to the classroom at their institution. Our team of education experts in the RIMSE program will provide guidance on developing materials science content, demonstrations, and course materials that dovetail with the current California Science Education Standards.
NSF-RET MRSEC trainees will be:
• exposed to the grand challenges in the field of materials science;
• trained in computational, nanotechnological, and /or biological methods aimed at making new materials;
• provided mentoring and academic/professional development opportunities, including the potential to produce publishable research and participate in professional conferences.
Applications are now closed. Please check back in Winter 2023 for next program cycle guidelines and eligibility.
If you have questions, please contact mrsec@ucsd.edu
---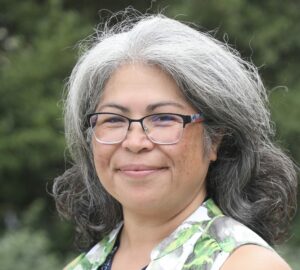 Huffer-Ege, Eileen
ORCID:
BIO: Eileen Huffer-Ege was born on Guam and raised in Lakewood, California. Currently, she is a Science educator at the School of Engineering, Innovation and Design on the Kearny High Complex in San Diego, California. Besides teaching Chemistry and Biology, Eileen organizes and mentors a Blue Technology club where students design, build and compete with underwater remotely operated vehicles. Inspiring others to learn and teach about the ocean and its creatures is a passion of hers. In her spare time she enjoys spending time with family and friends, being outdoors, beach camping, traveling, watching ice hockey and making holiday decorations. She participated in the UCSD MRSEC's Research Experiences for Teachers (RET) program in 2022.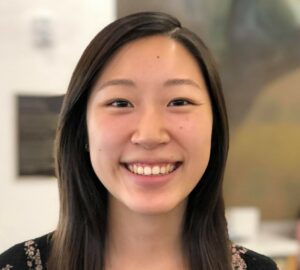 Tamura, Ashley
ORCID: 0000-0002-2540-6125
BIO: Ashley Tamura is an Adjunct Professor of Chemistry, teaching in the San Diego Community College and Southwestern College districts. She received both her B.S. and M.S. from UC San Diego while working on the phase-tunable colloidal synthesis of tungsten disulfide nanocrystals with Dr. Alina M. Schimpf. She continues to have interests in both nanochemistry and teaching.