UC San Diego MRSEC publication featuring IRG1 faculty Tod Pascal, David Fenning and IRG1 Trainee Affiliate Pedram Abbasi selected for cover of Nano Letters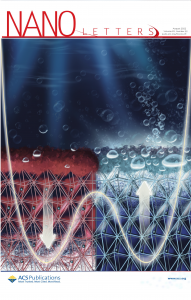 May 2022
"Modulation of Surface Electronic States in epitaxial BaTiO3 for Enhanced Hydrogen Evolution Activity." Abbasi P, Barrone M ,Valdespino-Padilla D, Salev P, Kim T, Paik H, Jáuregui M, Schuller IK, Schlom DG, Pascal TA and Fenning DP, Nano Letters, in press. doi://10.1021/acs.nanolett.2c00047
The above multi-IRG1 faculty and trainee publication cover image for manuscript was selected for upcoming Nano Letters Journal print in August 2022. Nano Letters is a monthly peer-reviewed scientific journal published by the American Chemical Society.
Congratulations to IRG1 Faculty, Professor Alex Frañó, for winning 2022 Physical Sciences EDI Excellence Award!
May 2022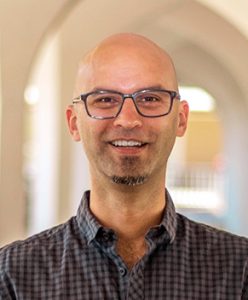 Assistant Professor of Physics Alex Frañó incorporates EDI into his research, teaching and outreach. He has mentored students from the Cal-Bridge Physics & Astronomy South Steering Committee as well as UC LEADS and the University Center of Exemplary Mentoring program.
Frañó's research group includes numerous students and postdoctoral scholars from underrepresented groups. He created a classroom project that allows students to choose a faculty research paper and interview that faculty member about their work. This is especially impactful for underrepresented students who often have less opportunity to connect with faculty and research. Frañó recently received the American Physical Society Forum Diversity and Inclusion Award for Early Career Scientists.
The awards were created by the division's EDI committee, comprised of faculty and staff from the chemistry and biochemistry, mathematics and physics departments. EDI initiatives are driven by the ongoing efforts of the faculty, students, postdoctoral scholars and staff within the division. These awards honor those who have generated intentional, sustained, impactful and innovative EDI efforts.
2021 REU Participant, Rachel Myers, awarded Goldwater Scholarship for STEM research
April 2022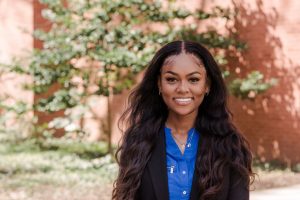 Congratulations to Rachel Myers, a 2021 UC San Diego MRSEC REU participant, for her 2022 Goldwater Scholarship award. Rachel is completing her B.S. at University of Maryland Baltimore County in chemical engineering. The Barry Goldwater Scholarship and Excellence in Education Program is designed to provide the United States with "a continuing source of highly qualified scientists, mathematicians, and engineers" to move the nation forward. More than 1,200 students applied from over 425 institutions across the country this year. The program selected a total of 417 scholars to receive Goldwater scholarships for 2022-23.
UMBC News
2022 Goldwater Scholars
Professors Darren Lipomi and Shaochen Chen awarded National Science Foundation's (NSF) BRITE Awards
March 2022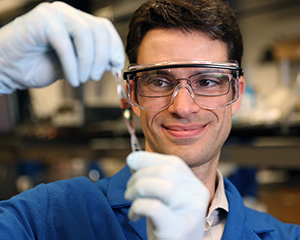 Congratulations to IRG2's Professor Darren Lipomi for receiving the NSF's Boosting Research Ideas for Transformative and Equitable Advances in Engineering (BRITE) Pivot Award! The BRITE Pivot award is intended to enable researchers to quickly adapt to the fast-moving pace of research and create new knowledge and research products in their field by infusing new concepts from a different discipline or sub-field.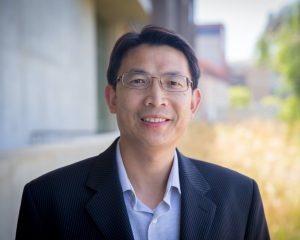 Congratulations to our SEED program's Professor Shaochen Chen, for receiving NSF's BRITE Fellow grant for "Intelligent Nanoscale 3D Biomanufacturing Towards Human-on-a-Chip." As a Principal Investigator Prof. Chen will create a nanoscale biomanufacturing platform powered by artificial intelligence that can serve as a functional, three-dimensional model of human tissues, organs and systems. This "human-on-a-chip" could transform regenerative medicine and tools for disease modeling, drug screening, environmental studies and other applications.
Professor Tod Pascal awarded National Science Foundation's (NSF) CAREER Award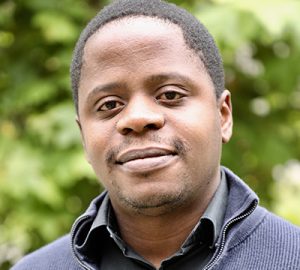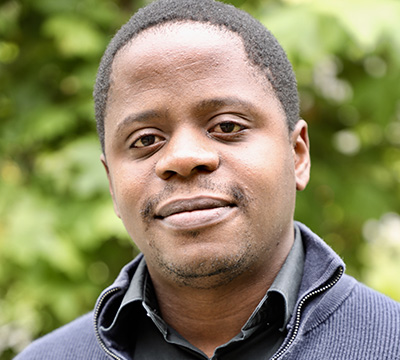 Congratulations to IRG1's Professor Tod Pascal for winning a CAREER award from the National Science Foundation (NSF)! The Faculty Early Career Development (CAREER) Program is a Foundation-wide activity that offers the National Science Foundation's most prestigious awards in support of early-career faculty who have the potential to serve as academic role models in research and education and to lead advances in the mission of their department or organization
Dr. Pascal recently was featured in a podcast with the National Nanotech Initiative office, talking about MRSEC activities and research.