News featuring UC San Diego MRSEC and its investigators
October 30, 2020  |  Source: UC San Diego Jacobs School of Engineering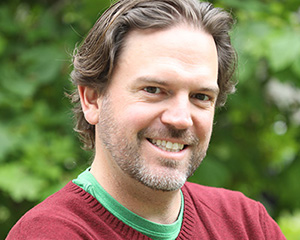 The U.S. Department of Energy (DOE) has announced more than $27 million in funding for 12 projects that will support the development of advanced renewable plastics and new recyclable-by-design plastics. Two of the dozen projects—collectively funded for more than $4 million—belong to UC San Diego researchers: Professor of Chemistry and Biochemistry, and Director of the Center for Renewable Materials, Michael Burkart and Professor of Nanoengineering Jon Pokorski (pictured right), both part of the university's Institute for Materials Discovery and Design.
Part of DOE's Plastics Innovation Challenge, these projects will help improve existing recycling processes that break plastics into chemical building blocks, which can in turn be used to make new products. For example, Burkart, Skip Pomeroy (chemistry and biochemistry) and Stephen Mayfield (biology) have developed algae-based polyurethane foams used in commercial products like surfboards and flip-flops that are partially biodegradable. The new $2 million from the DOE toward their project will further their goal of achieving full renewability.
Read the full story here.
September 8, 2020  |  Source: UC San Diego MRSEC
UC San Diego MRSEC is announcing a call for proposals for its 2020 Seed Grant program. This program aims to initiate collaborations complementary to the two MRSEC Interdisciplinary Research Groups (IRGs): IRG 1: synthetic and computational aspects of the mesoscale assembly of materials; IRG2: stimuli-responsive 'living materials' by merging polymer science with synthetic biology.
Each Seed Grant will provide $25K-$75K, for a one-year project and must include one faculty-member PI, in addition to two or more faculty collaborators currently within the MRSEC. 2-3 awards are anticipated. Eligible applicants are ladder-rank UC San Diego Faculty members not currently within a UC San Diego MRSEC IRG. Proposals must be submitted through ucsd.infoready4.com by November 13, 2020, 11:59PM Pacific Time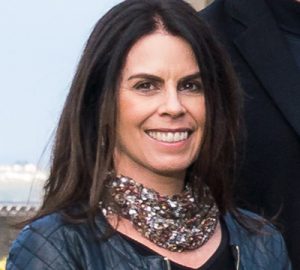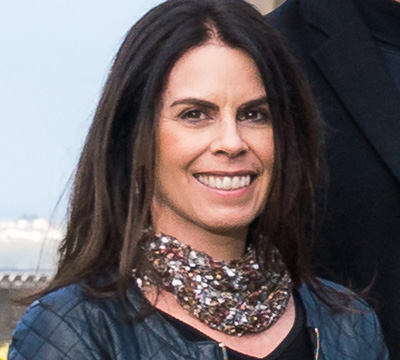 Women in the Department of Chemistry and Biochemistry are taking bold steps toward increased balance and fairness on campus. For example, Department Chair and Distinguished Professor Vicki Grassian set the pace by establishing the role of Vice Chair of Equity, Diversity, Inclusion and Climate (VC-EDIC). Professor Stacey Brydges—a long-time leader in chemistry education and ardent champion of social justice and access to/retention in STEM—quickened the pace when she became the inaugural vice chair.
Grassian is a leader who works collaboratively to effect change. She previously served as executive associate dean for the Division of Physical Sciences and led the Task Force on the Status of Women in the Physical Sciences along with Associate Dean of EDI Alison Coil. Brydges, who was part of that task force—along with other scientists in the division—said that the processes and products used by the task force offer a great template from which to work.
Full article here.
JULY 16, 2020  |  Source: Energy.gov
Foams are a ubiquitous consumer product, supporting people in many different ways – think yoga mats, seat cushions, mattresses, insulation, footwear, and more. These diverse products all have one thing in common: they're made from polyurethane. Most polyurethanes are made from petroleum, but in recent years foam makers have tried to incorporate renewable building blocks made from plants and algae. Until now, creating foams entirely from plants and algae was impractical, but researchers at Algenesis in La Jolla, California, are making exciting progress towards changing that!
When the Advanced Algal Systems team at the Bioenergy Technologies Office (BETO), led by technical manager Daniel Fishman, last caught up with this group of researchers based at the University of California, San Diego (UC San Diego), including this blog's co-author Professor Michael Burkart (IRG 2), they were making waves (literally!) with the world's first algae-based surfboard. While that breakthrough generated interest globally, the BETO and UCSD project partners knew there was more work to be done, because the foam that went into the surfboard, and a range of other products like flip-flops, was only half algae. The other half of the foam recipe still called for a petroleum-based family of chemicals known as isocyanates.
Full article here.
Students and faculty will shape the nano- and bio-materials that will make life better, healthier and safer
The National Science Foundation has awarded University of California San Diego researchers a six-year $18 million grant to fund a new Materials Research Science and Engineering Center (MRSEC).
These research centers are transformative for the schools that earn them, putting their materials science research efforts into the global spotlight. In addition to research and facilities funding, MRSEC centers provide sustained research opportunities for both graduate and undergraduate students, and resources to focus on diversifying the pool of students studying materials science.
The UC San Diego labs funded by this new MRSEC will focus on two important, emerging approaches to build new materials aimed at improving human lives. The first research theme is all about developing new ways to control the properties of materials during their synthesis by controlling how they transition, from the smallest atomic building blocks to materials that are large enough to see with the human eye.  The second research theme is focused on creating hybrid materials that incorporate living substances—microbes and plant cells—in order to create materials with new properties.
The new materials developed at UC San Diego will be used to improve the speed and accuracy of medical diagnostic tests, enable more effective therapeutics for disease treatment, quickly and efficiently decontaminate chemical or biological hazards, improve batteries, and reduce the cost of key industrial processes.
Full article here.